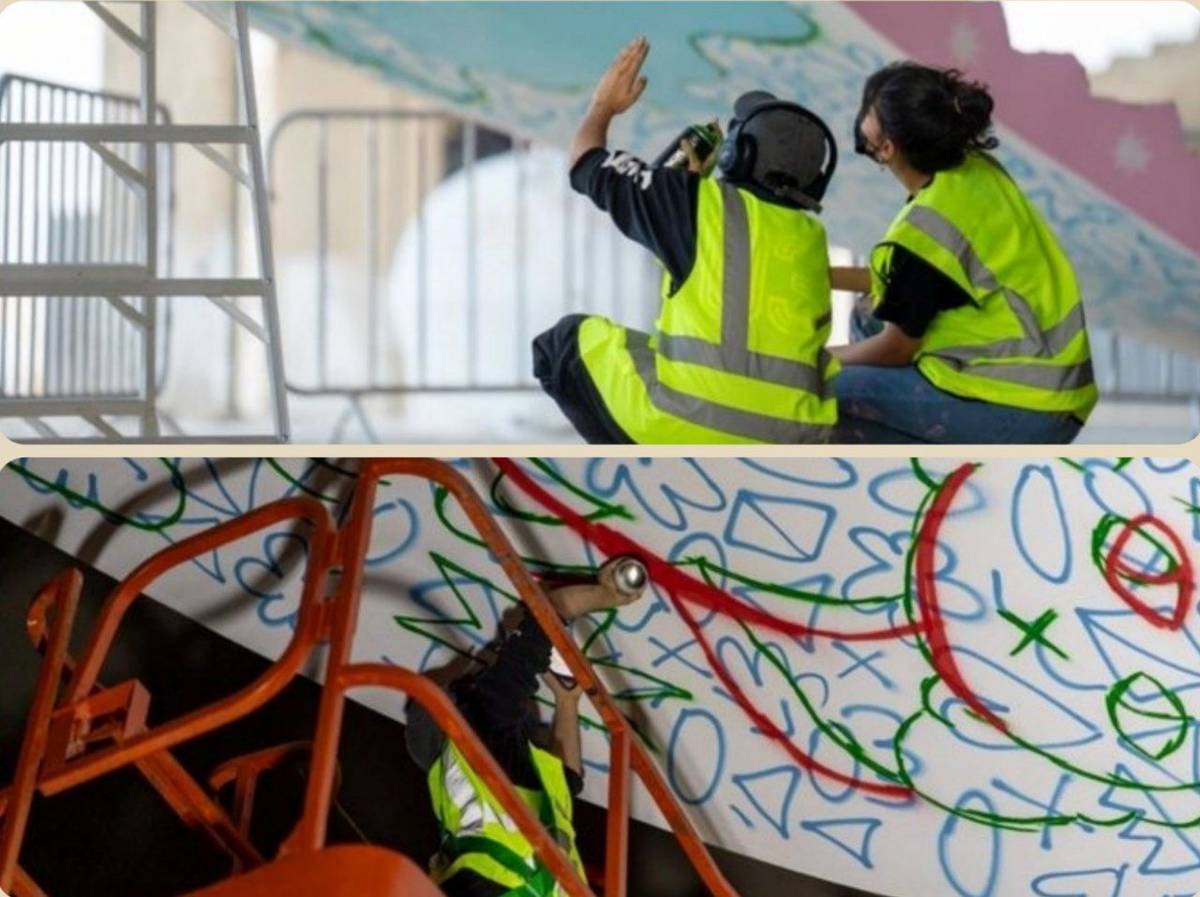 Riyadh street art festival will start on November 15
Rsh is returning to Riyadh with a lineup featuring street artists, speakers, musicians and performers from around the region and the world.
ArtDayME: "Rsh," a street art festival organized by the Saudi Ministry of Culture's Visual Arts Commission, is returning to Riyadh with a lineup featuring street artists, speakers, musicians and performers from around the region and the world.
The festival is named after the Arabic word for "spray," and will will take place from Nov. 15 to Dec. 6, with a focus on global perspectives, entertainment, and cultural exchange. 
It comes as creativity continues to flourish through numerous initiatives around the Kingdom.
Dina Amin, CEO of the commission, said: "The festival is more than just a celebration — it is a dynamic platform for artistic exchange. Through this event, we aim to celebrate the transformative power of street art, transcending boundaries and forging links between diverse artistic practices while engaging communities of all ages through a wide range of festival programs. 
"We hope the (second) Rsh festival will lay a strong foundation to support cultural exchange within creative communities near and far."
A vacant building in Riyadh's Al-Mughrizat district will be transformed with artworks, and will host over 50 local, regional, and international creatives. The festival will include 30 artists from the Arab world and beyond who will explore the history of street art.
Co-curators Cedar Lewisohn, a London-based artist and writer, and Basmah Felemban, a Saudi artist and graphic designer, have included a family-friendly program that will feature lectures, creative workshops, and immersive activities, ranging from dance performances and film screenings to streetwear pop-ups and skateboarding sessions.  
The festival aims to highlight a range of contemporary art practices by platforming street art, a once-suppressed medium in the region. These events hope to empower the artistic community, providing artists with spaces to show their work and also educating the public on alternative forms of creativity.  
Last October, the commission hosted Shift22, a street art initiative in which the walls of the abandoned Irqah Hospital were transformed into a canvas for regional and international artists. The festival showcased commissioned and existing works from over 30 Saudi and international graffiti artists, focusing on murals, sound and video installations, and unconventional sculptures built by repurposing the abandoned hospital's discarded materials.  
This year's festival continues that tradition by exemplifying the ministry's desire to promote cultural exchange both locally and globally under the strategic goals of Saudi Vision 2030.