ROY WANG Light Paintings At Emirates
What Light paintings are taking about? They connect art with culture in throughout Emirates.
Artdayme: Azadeh jafarian: Ray wang Chinese artist trying to show another image of art. He is 33 years old After graduating from college he traveled a lot at the same time he loved photography especially night photography.
He spotted Picasso's light painting photographs in an online magazine and fell in love with light painting instantly. That very night, he bought a small LED flashlight and started his light paining journey.
In fact ROY WANG light paintings are a combination of subculture and light painting art exploration, the collision of tradition and modernity.
His light paintings show Arab culture with new techniques. They have words for people with different meanings. He is smart artist because he knows light is very important to Arab culture and he could combine light with art.

Artist uses calligraphy, Mythical images, Special animals of the desert and Arab cultures for presenting purposes.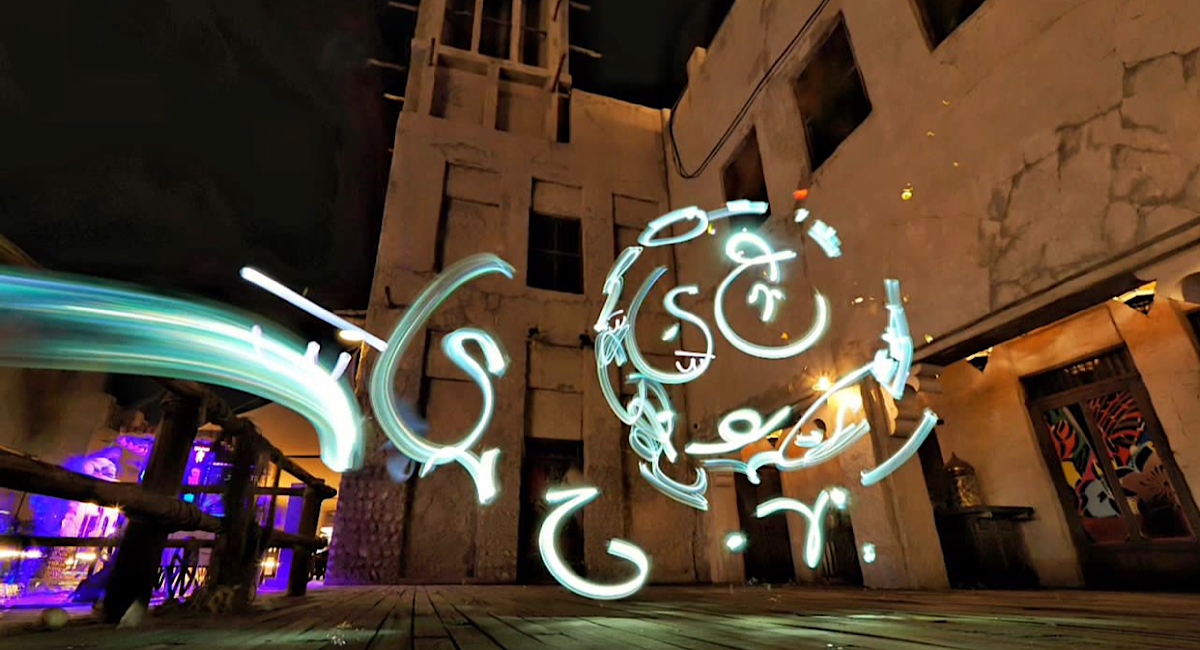 He obtained the UAE Art Gold Visa in March of this year. After the recognition of light painting art in the UAE, he hopes to bring more cultural and light painting art creations to the UAE. In 2021, His "Classics of the mountains and sea light painting series" received nearly 300 million exposures after its release.