Dubai Culture offers aspiring talent calligraphy courses
Running from September 18th to December, and the aim is to provide aspiring artists with valuable educational and cultural experiences.
Artdayme: Dubai Culture and Arts Authority (Dubai Culture) is announcing its Arabic Calligraphy, Ornamentation, and Gilding Courses, designed to nurture and inspire emerging talent in the realm of Arabic calligraphy. Running from September 18th to December.
Under the Dubai Calligraphy Biennale umbrella, this project targets individuals aged 13 and above, including school and university students in addition to enthusiasts and amateurs in Arabic calligraphy. and all other interested parties. It offers specialized instruction in Thuluth, Naskh, Diwani Jali, Ruq'ah, and Ijazah scripts. Participants will have the opportunity to learn the mastery of lettering, connecting letters, and designing compositions. Additionally, the Ornamentation and Gilding course provides insights into the principles of ornamentation, innovative materials, colouring techniques, and the distribution of decorative elements. The Creative Writing course opens up avenues for aspiring compositors to explore different types of scripts, writing styles, methodologies, idea generation, and composition preparation. Through the Principles and Elements of Composition in Art, learners will gain knowledge about composition types, design elements, and the ability to analyse and critique art pieces.
The Arabic Calligraphy, Ornamentation, and Gilding Courses project also includes a series of lectures and dialogues presented by experts and specialists in the field of Arabic calligraphy. These sessions will discuss the impact of language on leadership, career, and academic success, its role in creativity and innovation, self-identity, and societal structure. The project, hosted by Dubai Public Libraries, heritage sites, Thukher Social Club, the Al Jalila Cultural Centre for Children, and the Dubai Club for People of Determination, will feature an exhibition entitled Arabic Calligraphy alongside ornamentation and gilding paintings. Additionally, a documentary film showcasing the history and philosophy of such calligraphy will be screened.
Khalil Abdulwahid, Director of the Fine Arts Department at Dubai Culture, affirmed the Authority's commitment to preserving and nurturing Arabic calligraphy, introducing it to society, and supporting burgeoning practitioners in this field by providing a conducive environment. He stated, "The project embodies Dubai Culture's duty to preserve and protect Arabic calligraphy as a part of our national identity, heritage, and cultural legacy. Through it, the authority sheds light on the beauty of contemporary and classical Arabic scripts, enhancing their presence and appeal to the public."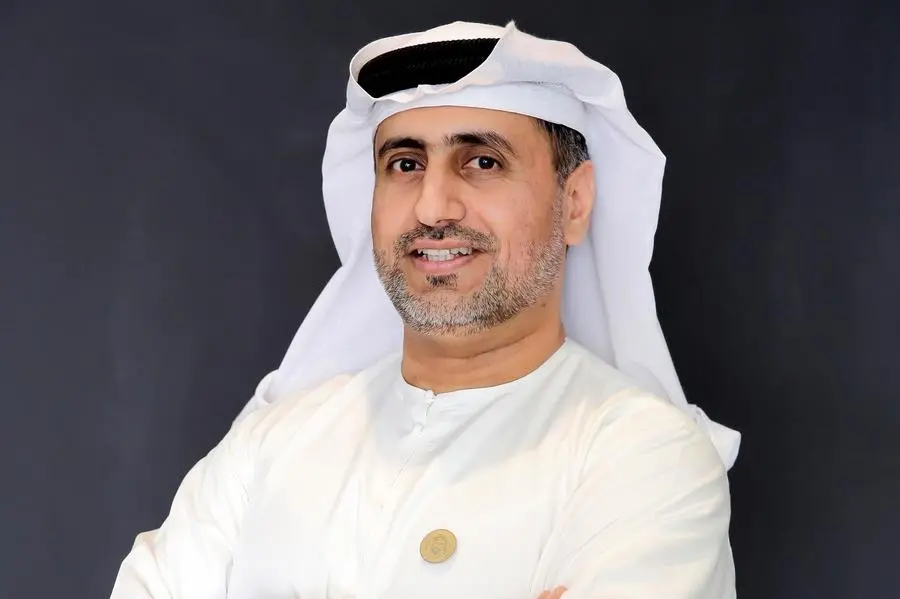 Khalil Abdulwahid, Director of the Fine Arts Department at Dubai Culture. Image Courtesy: Dubai Culture
Abdulwahid noted that the Arabic Calligraphy, Ornamentation, and Gilding Courses project serves as a cultural bridge, enabling emerging creatives to keep pace with developments in these mediums and acquaint themselves with their techniques. Arabic calligraphy has evolved into a thriving creative industry enriching the local and Arab artistic scene. He added, "The project offers abundant opportunities to learn the fundamentals of Arabic calligraphy, gilding, and ornamentation techniques. It hones their skills, introduces them to various creative writing styles, and encourages them to unleash their abilities and imaginations, producing professional artwork."
First Dubai Calligraphy Biennale will be held with more than 15 exhibitions 
The first-ever Dubai Calligraphy Biennale will launch on October 1 and run for the entire month.
Organised by the Dubai Culture and Arts Authority, the festival will feature more than 200 local and international artists, who will display a diverse range of calligraphic style and art forms. There will also be more than 100 sessions and workshops led by renowned calligraphers and experts in the field, delving into the many facets of the art form.
"Calligraphy is a unique art, due to the nature of its geometry, details, and various forms," said Saeed Mubarak bin Kharbash, chief executive of Dubai Culture's Arts & Literature department. Calligraphy has always played a crucial role in Arab and international culture, he added.
"In recent years, calligraphy has become a visual art type, and Dubai Culture has ensured to embrace this art form by implementing a set of programmes, projects, and forums that celebrate calligraphy and well-known calligraphers, in line with its commitment to support artists and talent in this field."
With more than 15 exhibitions held across 20 venues, the event aims to inspire an interest in calligraphy, presented in more than eight languages. Spanning an array of styles, ranging from traditional to contemporary, the works will also represent a range of mediums; from works on paper to jewellery, product design, public sculptures and textiles.
The Dubai Calligraphy Biennale will collaborate with local cultural institutions such as Dubai Expo City, the Mohammed bin Rashid Library, Sultan Bin Ali Al Owais Cultural Foundation, and more to showcase the art of calligraphy.
Fatma AlQurashi, Dubai Calligraphy Biennale project manager, said the festival would become a "a global event that enriches Dubai's creative scene", while also "enhancing ways of interacting with this art and its aesthetics" and "discovering new talent in calligraphy arts".